Preparing Energy Security and Hydrogen Sector Development Program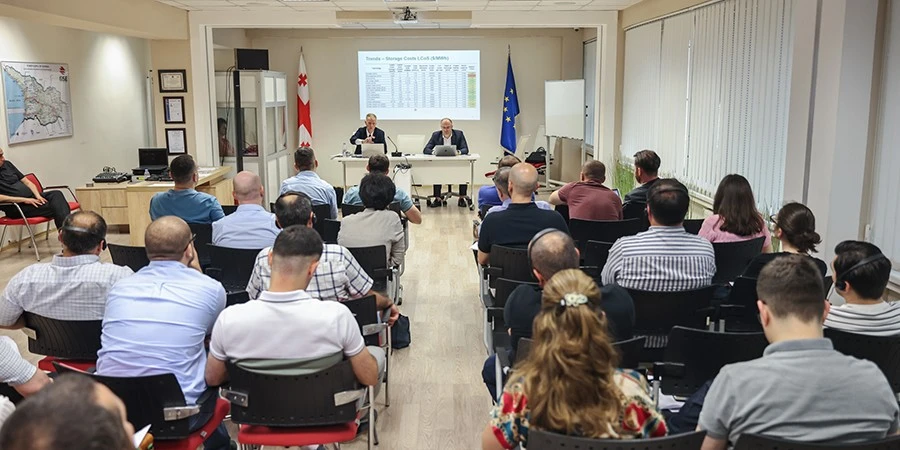 The primary aims of the project are to bolster the security of Georgia's electricity grid, enhance the regulatory framework, and foster increased private sector involvement in the pursuit of advancing renewable energy, such as wind, solar and green hydrogen. It aligns with the Georgian government's objectives of reforming the energy sector, facilitating cross-border electricity trading, and optimizing the transmission network.
PMCG, as a subcontractor of the Mercados Aries International, is providing the following consultancy services:
Policy and regulatory gap analysis, which includes reviewing policy and regulatory gaps related to the deployment of electricity storage devices and the development of green hydrogen, as well as a gender gap analysis addressing gender-related aspects within the project;
An assessment of green hydrogen market potential, which comprises evaluating the financial viability of hydrogen gas projects;
Preparing bidding documents for BESS and providing support in the technical and commercial evaluation of bids, such as preparing due diligence documents related to environmental and social safeguards; and
Building the capacity of government agencies in new technology and policy support by conducting multiple trainings, workshops, and seminars within the country on electricity storage and green hydrogen technologies.