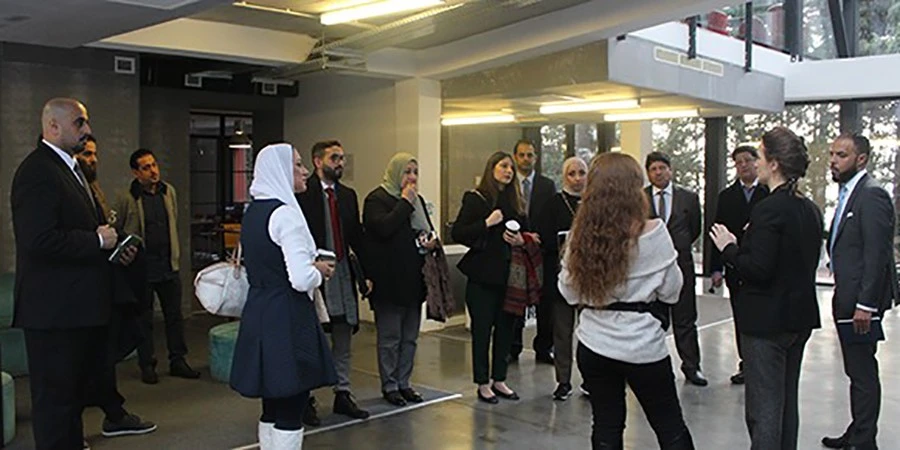 PMCG is hosting an official delegation from Kuwait to share Georgia's experience of introducing effective economic reforms. The delegation is being taken on a study tour, organized as part of the World Bank Group project "Support Investment Environment Reform in Kuwait." The main goal of this project is to support the Kuwaiti government in implementing reforms aimed at improving the regulatory environment.
In order to achieve the goals of the tour effectively, PMCG is conducting the following activities:
Organizing meetings with government officials to obtain information covering various topics including access to electricity, construction permits, cross-border trade, and registering property;
Conducting a presentation to introduce generally the reforms implemented during recent years in Georgia, with a focus on tax and customs policy, as well as problems and challenges faced, with an overall review of doing business reforms also given;
Introducing the business registration service office's functions to participants at the National Agency of the Public Registry of the Ministry of Justice of Georgia, including a comprehensive presentation on simplified business registration procedures as well as the "one-stop-shop" principle;
Organizing a study visit to the Public Service Hall in Tbilisi under the Ministry of Justice of Georgia, allowing participants of the study tour to observe daily operations, front and back office operations including an introduction of IT systems supporting business registration processes;
Arranging a study visit to a customs clearance zone (GEZI) in the Tbilisi suburbs, equipped with modern infrastructure and e-services in order to acquaint participants with simplified customs procedures; and
Developing informational handouts for participants, including information on organizations and individuals in the study tour agenda, and a description of their main activities and responsibilities.
As a result of the study tour, participants enhance their understanding of best practices in doing business reforms, benefiting from practical recommendations for reforms to improve the regulatory environment.