Project in Racha Sets Ground for Full Local Youth Engagement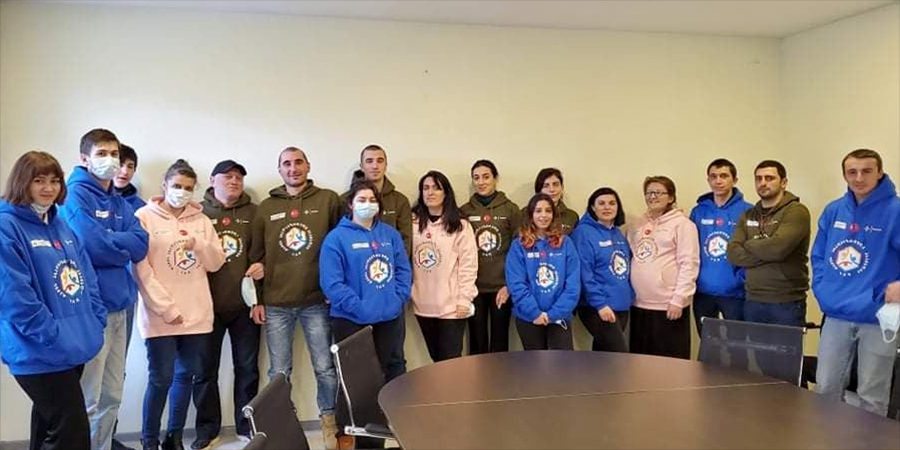 24.03.2021
Recently, we completed a project entitled Supporting an Inclusive Youth Policy by Establishing Sustainable Youth Platforms and Promoting Non-formal Education in Racha, in the course of which we established the Youth Assembly in the Racha-Lechkhumi and Kvemo Svaneti region of Georgia, which conducts various activities dedicated to providing youth with opportunities, experiences, and the necessary theoretical and practical skills and competencies to support their full and successful integration into society. Such efforts were designed to enable them to become involved in decision-making processes at the local level through civic engagement mechanisms.
In this high mountainous region of Georgia, we encountered manifold challenges primarily associated with economic hardship and unemployment, the absence of a tradition of youth self-organization (i.e. youth organizations), limited involvement of youth in the decision-making process, and a lack of opportunities to realize the region's tourist and entrepreneurial potential, all of which hinders the inclusion of youth in social and political life.
In response to these challenges, we, with the support of the Youth Agency, establish the Youth Assembly, enhanced the capacity of its members regarding civil participation, public relations and communications, leadership, entrepreneurship, and supporting youth to implement local initiatives to effect positive changes in their municipalities, and creating a gender-sensitive, inclusive, and multisectoral organizational development strategy and action plan for the Youth Assembly.
As a result of our dedication, the local youth are already actively and successfully using their competencies of organizational activities, citizenship, relations, entrepreneurship, and initiatives in practical activities, thereby ensuring the sustainability of this platform. We have increased coordination and cooperation between young people, and private and public sector representatives in the decision-making process at the local level as well.
"Creating sustainable youth platforms in the regions of Georgia is essential for young people to develop various skills and competencies, to realize their potential, and to maintain continuous connections with their hometowns or villages. Racha's youth assembly has already enabled the region's youth to develop various competencies through non-formal education and to be more actively involved in the decision-making process at the local level. Even though we have already seen significant outcomes, we expect more to come in the future," said Tengiz Sultanishvili, the project coordinator.