Presenting Research of Good Practices in Public Sector Worldwide at Municipal Level in Times of COVID-19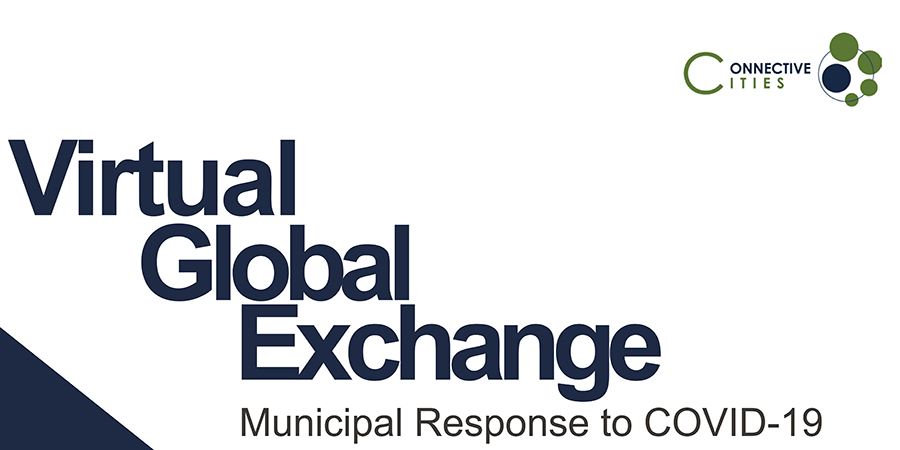 12.03.2021
On March 12, we participated in the Connective Cities Network virtual global exchange on municipal responses to COVID-19 in public sectors, where we presented the findings of research undertaken in network cities in the area of governance, followed by presentations of specific cases from Tartu (Estonia) and La Paz (Bolivia) by the representatives of respective cities.
In the first part of the first exchange, the findings of research in network cities in the area of governance were presented, after which, the second part of the event was dedicated to cases of municipal responses to COVID-19 in the area of governance from Tartu (Estonia) and La Paz (Bolivia), while in the third part a panel discussion took place in which the topic of e-governance was covered, and the effectiveness of ICT solutions at municipal levels during the COVID-19 pandemic was discussed.
"The COVID-19 pandemic has created a universal problem, which affects the whole world. Thus, during this global crisis, it is especially crucial to share innovative and effective solutions in different fields quickly to as many countries as possible. This project will ensure the effective dissemination of good practices in response to the COVID-19 pandemic at municipal level and will play a huge role in tackling this global challenge," said Piotr Zuber, team leader of the project.
These online exchange was a part of a series of Connective Cities virtual events promoting knowledge exchange in the fields of municipal responses in health, business, and governance globally. These virtual exchanges bring together city leaders and field experts in health, business, and governance to discuss prevalent trends, opportunities, and challenges emerging, along with the development and reinvention of municipal responses amid the COVID-19 pandemic.
The Connective Cities international exchange platform is a multi-stakeholder project run by the German Association of Cities, Deutsche Gesellschaft für Internationale Zusammenarbeit (GIZ), and Engagement Global with its Service Agency Communities in One World (SKEW). The project has been commissioned by the German Federal Ministry for Economic Cooperation and Development (BMZ).
Please kindly follow the link below for detailed information about:
Research of Good Practices and Moderation of Virtual Events at Municipal Level in Times of COVID-19