Possible Outcomes of Potential Georgia-China Free Trade Agreement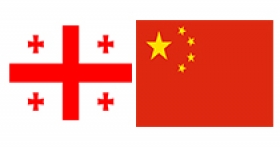 29.06.2015
On June 17, PMC Research Center, in cooperation with the Ministry of Economy and Sustainable Development of Georgia, started a new research project: Joint Feasibility Study of Possible Outcomes of Georgia-China Free Trade Agreement.
The research aims to study the outcomes of a possible free trade agreement between Georgia and China and its impact on the economic development of these two countries. The research will analyze the ongoing economic situations in Georgia and China and the opportunities for further development within these economies. PMC Research Center's team will also analyze existing trade policies and future opportunities of trade in goods and services with China. In the framework of this project, PMC Research Center's experts will be in active partnership with researchers from China in order to assess mutual trade and investment opportunities between these two countries.
The research process will conclude by the end of July and the research outcomes and recommendations will be presented to the relevant CSOs for discussion.