PMCG Nominated at Emerging Europe Awards 2019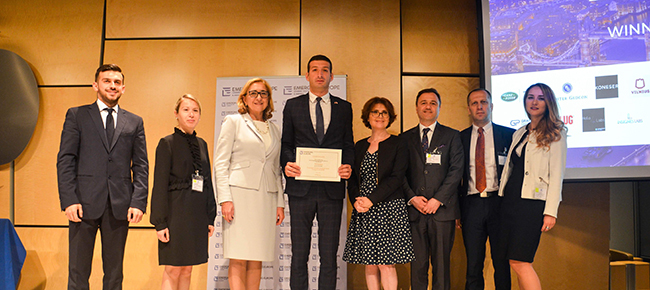 8.07.2019
We are pleased to announce that we have been shortlisted by the Emerging Europe Awards in the category of Tourism Campaign of the Year.
This year, 1,000 applications were made across 12 different categories, by 120 companies and organizations from the 23 countries of emerging Europe.
The nominated World Bank project "Tourism Marketing, Promotion, Online Coverage and Destination Management for Georgia" was implemented by PMCG, in consortium with Ecorys Poland and Best Place – European Place Marketing Institute.
The main objective of this campaign was to raise awareness about Georgia's touristic attractiveness on source markets, to increase the number of visitors from Germany, Poland and Israel, and to enhance Georgia's image as an attractive destination. As a result of the campaign, about 770,000 people were reached in the targeted countries.
"Being nominated for one of Europe's leading awards is an incredible honor and privilege for PMCG. It gives us great motivation to maintain our devotion to continuous development and to deliver progress to our clients," said Aleksi Aleksishvili, Chairman and CEO at PMCG.
We would like to take this opportunity to congratulate all victorious companies and organizations in this year's Emerging Europe Awards.