PMCG at OSCE Event to Promote Lapis Lazuli Route, Connecting Caucasus and Central Asia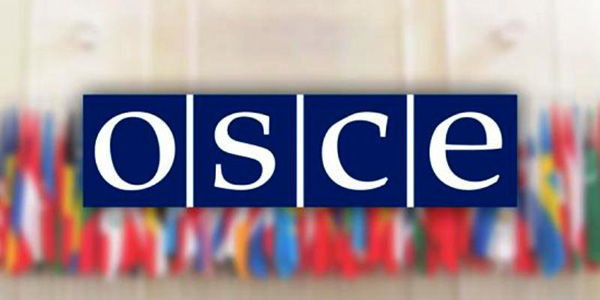 30.10.2020
On October 21-23, PMCG's representative Mr. Bondo Bolkvadze participated in a training course entitled "Simplification of border crossing procedures for transit cargo through the possible creation of a Single Logistics Center on the basis of the Afghanistan-Turkmenistan-Azerbaijan-Georgia-Turkey Transport Corridor Agreement (Lapis Lazuli)," hosted by the OSCE Center in Ashgabat, Turkmenistan.
The Lapis Lazuli agreement aims to enhance regional economic cooperation and connectivity between Afghanistan, Turkmenistan, Azerbaijan, Georgia, and Turkey, thereby expanding economic links between Europe and Asia. In doing so, the initiative seeks to enhance transport infrastructure and customs procedures, to increase trade, and to expand the economic opportunities for citizens in the various countries benefiting from this new trade route.
During the seminar, Mr. Bolkvadze overviewed the Trans-Caucasus Transit Corridor (CTC), the Baku-Tbilisi-Kars (BTK) railway, and the opportunities introduced by the Deep and Comprehensive Free Trade Areas (DCFTA), while also discussing the "Single Window" system, which is a practical model for collaboration between governmental departments and between governments and trade organizations, allowing parties involved in trade and transport to provide standardized information and documents through a single point to meet all regulatory requirements related to import, export, and transit.