PMCG at International Development Consultants' Career Fair in Washington D.C.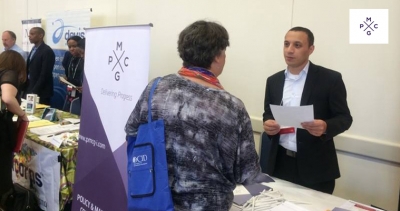 9.10.2014
On October 8, Policy and Management Consulting Group (PMCG) participated at an international career fair organized in Washington D.C. by the Society for International Development (www.sidw.org). PMCG was pleased to participate as a sponsor of the forum that was organized for international development organizations to recruit talented individuals and to enhance the team's ability to contribute in the process of delivering progress in developing countries.
Representatives of PMCG introduced participants to the opportunities the company provides for professionals operating in the fields of policy advising, the social economic sector, doing business and business enabling reforms, public finance management, capacity building and institutional development.
"Human resources is the major asset in the industry we operate in and having access to the most talented individuals with relevant experience is crucial to delivering progress in developing countries. We are delighted to join and support such an event and would welcome talented individuals in our team", says Aleksi Aleksishvili, General Director at PMCG.