PMC Research Awarded Again for its Transparency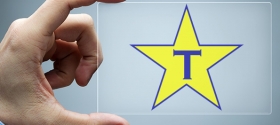 24.07.2018
PMCG is excited and proud to announce that PMC Research was recently given a 5-star rating for transparency by international organization Transparify.
Such an award is the highest possible rating issued by Transparify, and reflects exemplary transparency in PMC Research public disclosure of sources of funding on its website.
Specifically, PMC Research has been awarded for the easy access to information and data it provides regarding details of how they are funded, including the names of donors and the exact amounts of funds donated.
"We are glad that we have met this high standard of transparency for the second time. This means that we are on the right path. We believe that transparency and accountability should be an inseparable part of every organization as we know that this is one of the key components of progress and development," explained Giorgi Khishtovani, Director at PMC Research.
Along with PMC Research, other organizations to receive a five-star rating included Freedom House (USA), the Clingendael Institute (The Netherlands) and the Institute for Fiscal Studies (IFS) (UK).