New Study to Improve Access to Employment, Entrepreneurial and Educational Opportunities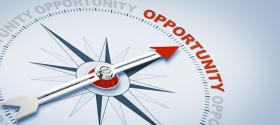 26.10.2018
PMC Research recently launched a new applied research project entitled "The regional market assessment in Georgia using components of Smart Specialization" aiming to assess the private business sector in Tbilisi and five target municipalities within Kvemo Kartli and Samegrelo-Zemo Svaneti regions.
The project is being implemented by PMC Research in partnership with Action Against Hunger under the GIZ project "Economic Participation of Internally Displaced Persons and Vulnerable Local Population in the South Caucasus" (EPIC).
The main objective of the project is to enhance the assessment by providing information on business trends and gaps in the employment market as well as opportunities for synergies and linkages in order to identify the most concentrated and competitive sectors of the targeted regions.
More specifically, PMC Research will analyze the current size of the market and the current key business sectors in the targeted regions, and identify new businesses that have been established there. Moreover, we will examine the main constraints faced by businesses in the targeted regions and the main gaps in the labor market's demand and supply in terms of human resources, skills, knowledge and experience, and we will also study the available resources, including funding opportunities, for businesses.
After analyzing the market and identifying the most concentrated and competitive sectors of the targeted regions, the assessment will support different groups of society to improve their access to employment, as well as entrepreneurial and educational opportunities.
Please kindly follow the link below for detailed information about the project:
Regional Market Assessment in Georgia Using Components of Smart Specialization