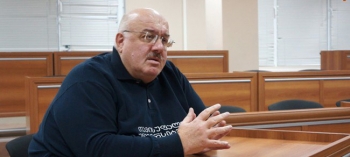 14.11.2014
The Policy and Management Consulting Group (PMCG) team is deeply saddened by the death of Kakha Bendukidze, the outstanding Georgian public figure, teacher and patriot.
Kakha Bendukidze carried out a series of reforms which have had a significant impact on the country's economic development and growth.
With his direct participation, Georgia implemented a system reform of the finance sector, economic deregulation, public sector and tax system liberalization.
He invested very heavily in Georgia's education sector, focusing on the development of scientific research and gave an opportunity to many students to obtain quality higher education.
His loss will be felt deeply across Georgia and PMCG wishes to convey its sincerest condolences to the family and friends of Kakha Bendukidze at this sad time.