Leading Tax Policy Expert Joins PMCG Team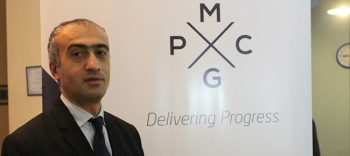 18.12.2014
Policy and Management Consulting Group (PMCG) is pleased to announce that Zaza Chelidze, one of the leading economic policy experts in Georgia, has joined our team.
As an established professional, Chelidze will support the Government of Georgia (GoG) in the economic reforms process, under USAID Georgia's five-year project Governing for Growth (G4G) in Georgia.
Chelidze has accumulated extensive experience in the fields of economic policy elaboration while occupying such positions as Analytics Director at JSC Partnership Fund of Georgia; Executive Director and Chairman of the Board at National Statistics Office of Georgia (GEOSTAT); Deputy Minister at the Ministry of Finance of Georgia and the Deputy Minister at the Ministry of Economic Development of Georgia.
As part of our policy and culture, we are always open to working with innovative professionals with sound experience in facilitating development and delivering progress to countries in transition. Accordingly, we are pleased to have a chance to enhance PMCG's main asset – its team – with the unique experience and knowledge of Chelidze.
"PMCG has been supporting the Government of Georgia to develop and implement effective policy reforms for years. I'm glad to join the PMCG team which is focused on continuous development and to contribute to the effective fiscal legislation enforcement," declared Chelidze.