Investment Perspectives in the Context of COVID-19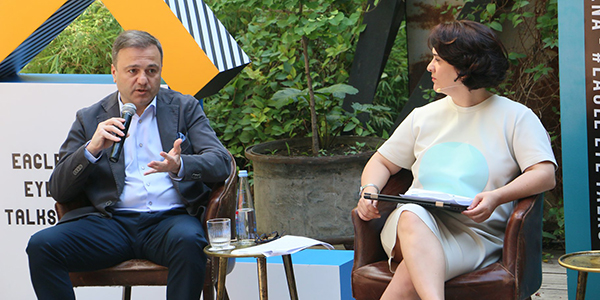 1.07.2020
On June 30, Aleksi Aleksishvili, CEO and Chairman at PMCG participated in a discussion entitled "The Era of Coronavirus and Investment Perspectives" held in the course of the KAS EPRC Economic Arena.
According to the forecasts of many international organizations, the damage inflicted upon the world economy by COVID-19 will have a negative impact on foreign direct investments (FDI). The estimates vary between a 30 and 40 percent reduction, while the effects for countries in transition will be especially acute.
The event aimed to cover topics that are essential for Georgia to consider, while working towards positioning the country as one with a favorable business environment. The specific topics included: the competitive advantages of Georgia in the world's investment market; subjective and objective factors affecting the FDI amount in the country; and the role large businesses can play in attracting FDI.
"Given this global shock, it is very important to maintain both macroeconomic and political stability and to show the world that Georgia is a sustainable state, even in the face of such significant adversity. Economic freedom is also a very important aspect, along with working to create a favorable and attractive business environment. Finally, the rule of law, which is not only a judicial issue but also entails the effective functioning of law enforcement agencies, as well as the level of bureaucracy that are time consuming issues and it's also matter of political will", said Aleksishvili.
Giorgi Cherkezishvili, Head of Secretariat at the Investors Council of Georgia, Giorgi Pertaia, President of the Georgian Chamber of Commerce and Industry, moderated by Nino Evgenidze, Executive Director at Economic Policy Research Center (EPRC).
Please follow the link to read our recent publication about foreign direct investments in Georgia:
https://pmcresearch.org/publications_file/6fe25ef31d697a7f5.pdf