Helping the Georgian Government to Enhance Internal Audit Systems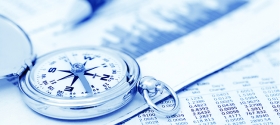 23.02.2016
The Ministry of Regional Development and Infrastructure (MRDI), Ministry of Labor, Health and Social Affairs (MoLHSA), and the municipalities of Batumi and Kutaisi are boosting their internal audit (IA) systems thanks to the assistance of PMCG, under the USAID project Good Governance Initiative (GGI).
Under the framework of the project, the PMCG team reviewed the existing IA regulations, including laws, manuals, and guidelines from the Central Harmonization Unit (CHU) – the risk assessment and IA division at the Ministry of Finance of Georgia, responsible for transparency and independence of financial management and control principles, ultimately maintaining and enhancing the financial stability of the country.
Through regular meetings and discussions with IA units, the PMCG team helped beneficiaries to prepare the following: risk assessment reports of the IA environment; IA mid-term (3-year) strategic plans; IA annual action plans, including Key Performance Indicators (KPIs); and IA annual reports.
Please kindly follow the link below for detailed information about the project:
Supporting Ministry of Regional Development and Infrastructure (MRDI), Ministry of Labor, Health and Social Affairs (MOLHSA), Akhaltsikhe, Batumi and Kutaisi Municipalities in Capacity Development of Internal Audit (IA) Units