Georgian Embassy to the United States Welcomes Georgian Diplomats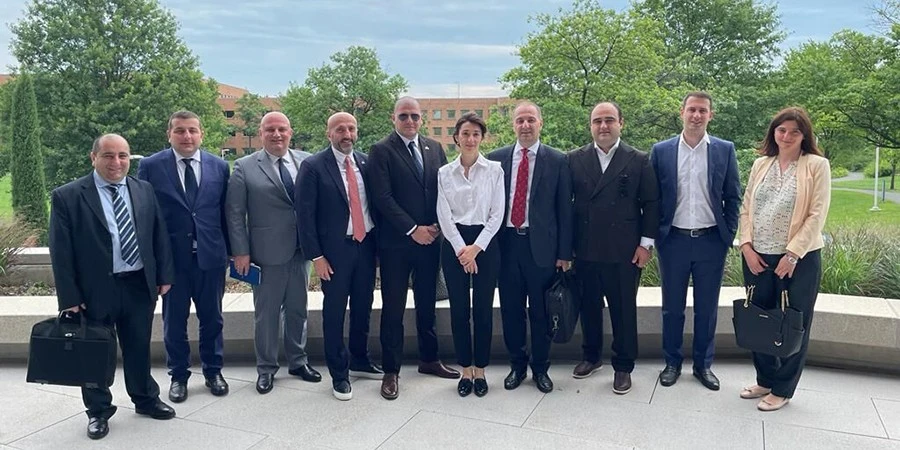 24.07.2023
On July 10-14, a delegation of Georgian diplomats experienced in economic and commercial diplomacy visited Washington, D.C. Pertinently, this study tour was part of the "Diplomatic Training in Economic and Commercial Statecraft" project. This collaborative effort between PMCG, Levan Mikeladze Diplomatic Training and Research Institute, is supported by the embassies of Georgia and the United States.
To begin proceedings, David Zalkaliani, Ambassador of Georgia to the United States, warmly welcomed participants and co-organizers of the project.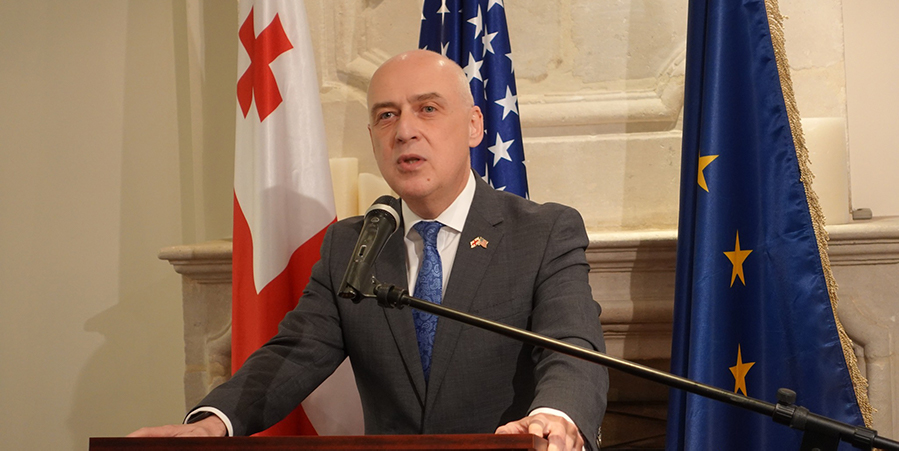 Highlights of the Diplomacy Study Tour
Unprecedentedly, Georgian diplomats participated with American counterparts in the Foreign Service Institute (FSI) Commercial Tradecraft Course. Furthermore, the delegation held significant meetings and seminars with esteemed research and educational institutions. These included the Heritage Foundation and the Woodrow Wilson International Center for Scholars. Notably, former senior officials of the State Department hosted, namely Philip T. Ricker, the former Assistant Secretary of State for European and Eurasian Affairs.
Importantly, the study tour involved a training session on trade promotion by the Department of Commerce. Here, diplomats gained valuable insights into commerce's support of trade from Commercial Service, CLDP, and private sector perspectives.
Elsewhere, the diplomats attended a reception hosted by the Georgian Embassy to the United States. Significantly, distinguished representatives from the FSI, the Department of Commerce, the Department of State, and other agencies partook. the event. Ultimately, this served to foster further collaboration and mutual understanding.
Advancement of Georgian Economic and Commercial Diplomacy
The study tour marked a crucial milestone in the advancement of Georgian economic and commercial diplomacy. Vitally, it boosted capacities of Georgian diplomats to attract FDI and promote export and trade.