Georgia Named Leading Country in Public Administration by Estonian Centre of Eastern Partnership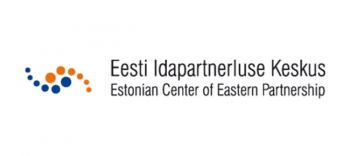 28.01.2015
Policy and Management Consulting Group (PMCG) proudly announces that Georgia occupies top position in public administration reforms, according to the Estonian Centre of Eastern Partnership study "Public Administration in EU Eastern Partners: Comparative Report 2014."
The report was released in December 2014 and was focused on five major criteria: reliability and predictability; openness and transparency; accountability; efficiency and effectiveness; and consolidating indicator public institutions.
According to the study covering the period of 2009-2014, Georgia has proved intensively and purposefully that it meets with European principles, stressing that the country has steadily improved since 2010 and the change of government in 2012 had no negative influence on continuous policy reform.
Highlighting Georgia as one of the world's top reformers of its business climate since 2007, the study identifies the Association Agreement with the European Union as a significant turning point of Georgia-EU relations, adding that the country needs to finally accomplish civil service reform to align itself closer to EU standards of efficiency and transparency, in the process of delivering public services.
"Such achievements have crucial importance for the country's future development. It should serve as an incentive for the government to work with even more effort on improvements and it will have a great impact on foreign direct investments, which is essential for the economy's development", said Aleksi Aleksishvili, General Director at PMCG adding that "as a partner of Georgia in institutional development and public policy reforms, PMCG is especially pleased with the acknowledgement of the improvements and achievements of the country."
PMCG intensively supports Georgia and other countries in transition to successfully design and introduce reforms in public finance management, doing business, public administration, tax and customs policy and delivers best models to enhance capacity development and performance assessment and management systems.