Facilitating Growth of Business Entities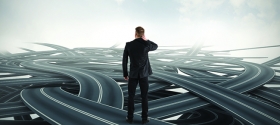 28.01.2016
Policy and Management Group (PMCG) is delivering business-consulting diagnostic services to six business entities, operating in Tbilisi.
The assistance is conducted as part of the Tbilisi Entrepreneurship Support Center project, which aims to identify and provide recommendations to the selected companies to overcome existing barriers obstructing their further growth and development.
At the diagnostic stage, PMCG's team analyzes the business entities' current situations, covering:
Opportunities identification
Optimization of variable and fixed costs
Identification of issues hindering development
Based on the collected and analyzed information, and considering existing financial, material and human resources of the concerned business entities, PMCG will recommend the best methods of enhancing organizational, operational, marketing and financial management.