Expanding Our Activities in the Information Technology Sphere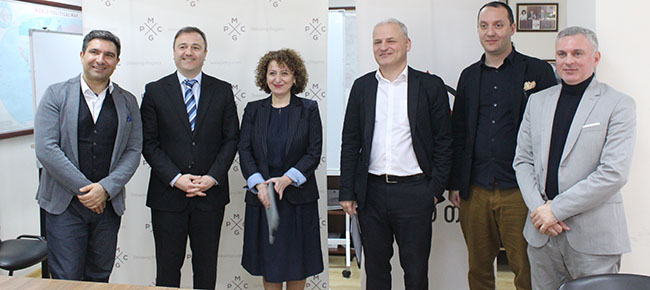 13.03.2020
We recently signed a memorandum of mutual cooperation with United Global Technology (UGT), an IT company with more than 20 years of experience, in order to actively introduce, develop and promote Georgian IT expertise on international markets.
Serving more than 300 companies, UGT is focused on implementing, deploying and supporting solutions that are based on information and communication technology products and services.
"In the modern age, information technologies play tangible roles in every sphere of life. Enhancing our specialization and enriching our portfolio in this direction is essential for PMCG, which is oriented toward constant development and staying competitive on international markets," said Tamar Japaridze, Executive Director at PMCG.
UGT has been one of the leading system integrators and solution providers in the Georgian IT market, supporting both the private sector and government.
As a result of this collaboration, we will engage in international projects related to IT intensively and consult with countries in transition with respect to IT innovations. Introducing modern and innovative solutions will allow countries to boost the wellbeing of their respective societies and will enable comfortable and flexible service delivery.