Enhancing Public Finance Management in South Africa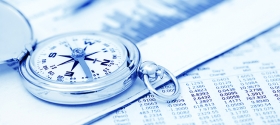 7.07.2017
Effective management of public finances encourages aggregate fiscal discipline, operational efficiency and strategic allocation of resources. All of these elements are critical to achieving the public policy objectives, described in South Africa's 2030 National Development Plan.
PMCG, as part of a consortium led by ADE, under the European Commission project – Mid-Term Evaluation of Financial Management Improvement Programme (FMIP) – Phase III – is working on the mid-term evaluation of the Financing Agreement (FA), which governs the FMIP III program.
The team will identify whether the program's organizational, institutional, individual and stakeholder technical interventions contribute to the accomplishment of sound public financial management (PFM) and capacity development strategy (CDS) objectives.
Based on the evaluation of the FMIP III progress, the project team will develop recommendations regarding the future orientation of the program.