Enhancing Inter-municipal Cooperation in Imereti Region to Ensure Local Economic Development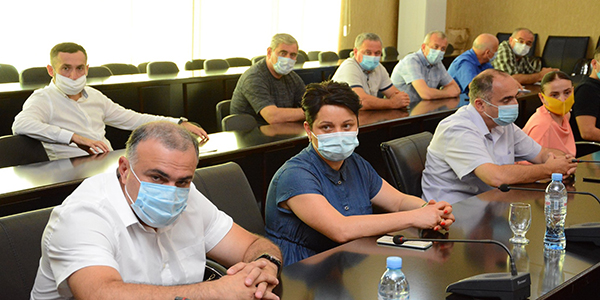 15.09.2020
On September 10, a working meeting was conducted in the course of the "Mayors for Economic Growth (M4EG)" initiative with the State Representative of Imereti region and the representatives of local self-government of the region's 12 municipalities with the purpose of expanding cooperation between the municipalities to boost local economic development.
All the municipalities of Imereti region have already developed Local Economic Development Plans, which have been commended by the World Bank's technical experts. In this regard, establishing a collaboration mechanism is vital for municipalities to overcome challenges together. Therefore, the project team is elaborating a comprehensive analytical assessment of the specific needs of inter-municipal cooperation, which will serve as a guide/reference for future collaboration agreements in Imereti region, will assess and identify areas as well as the strategic, technological and financial needs of municipalities to ensure efficient planning of cooperation, and will also propose solutions to address these needs.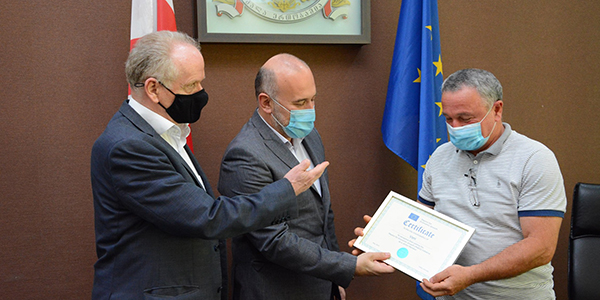 "Inter-municipal cooperation will inevitably become a powerful tool of driving local economic development in Georgia. This will allow for both local and external resources to be pooled to tackle wider challenges and achieve deeper impacts than any single standalone municipality could. Our project can make a substantial contribution by assisting in the removal of obstacles to effective inter-municipal cooperation and putting forward an actionable roadmap for the realization of specific cooperation ideas," said Irakli Matkava, Consultant at PMCG.
As a result, we will elaborate a policy paper entitled "The Role of LAs and possible spheres in inter-municipal cooperation for support of local economy in Georgia" and a concept paper named "Potential for in Inter-municipal cooperation for support of local economy in Imereti region."
The M4EG initiative was created in the course of the EU's Eastern Partnership (EaP), and is oriented toward supporting mayors and municipalities at the local level to work in partnership with businesses and civil society to accelerate economic growth, development, and job creation. The initiative is funded by the EU and is being implemented by PMCG, as part of a consortium led by Ecorys Nederland B.V.