Enhancing Human and Institutional Capacity of USAID's Strategic Partners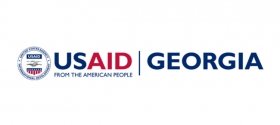 8.01.2016
A consortium led by Policy and Management Consulting Group (PMCG) has been granted an Indefinite Quantity Contract (IQS) under the USAID Human and Institutional Capacity Development (HICD) 2020 program.
As consortium leader, PMCG in collaboration with Integrated Management Group, GEPRA, Management Academy, Association of Young Economists of Georgia, ISET Policy Institute and Adelante will support governmental, non-governmental and for-profit entities to achieve tangible improvements in the human and institutional capacity of USAID's strategic partner organizations in Georgia.
PMCG has already handled the first Indefinite Quantity Subcontracts (IQS) and has successfully conducted performance improvement interventions at Georgian State Electrosystem (GSE) and National Agency of State Property, under the HICD PLUS program.
Cooperating with regional and international partners, PMCG supports government efforts to strengthen and build institutional capacity among public sector and civil society. These efforts are implemented through various techniques including human and institutional capacity development, performance assessment and management, capacity development, public relations and communication, change management, strategic management, and human resource management.