Developing Waste Management Systems in Kakheti and Samgerelo-Zemo Svaneti Regions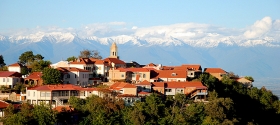 26.06.2015
Policy and Management Consulting Group (PMCG), in consortium with Infrastruktur & Umwelt (lead company) and REC Caucasus, were selected to provide consulting services for the project "Integrated Solid Waste Management Programme in Selected Regions in Georgia" – Elaboration of a Feasibility Study sponsored by KFW Development Bank.
The purpose of the project is to prepare a feasibility study to develop integrated solid waste management systems for the regions of Kakheti and Samegrelo-Zemo Svaneti and to prepare the concept for construction of regional sanitary landfills as well as other solid waste treatment systems, if feasible.
PMCG will provide the following services:
Financial analysis of the present situation, supporting estimation of costs of the proposed measures, preparation of a financing scheme, financial analysis and financial risk analysis
Assessment of current institutional and organizational framework, in cooperation with the international expert outline and discussion of options for the future institutional set-up, preparation of an adequate organizational and institutional concept, investigation of potential private sector participation.