Contributing to Rural Development in Georgia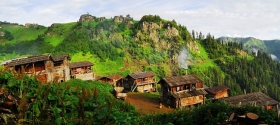 21.02.2017
Effective rural development is one of the main priorities of the Government of Georgia. In this direction, UNDP Georgia under the European Neighborhood Programme for Agriculture and Rural Development (ENPARD Georgia) has contracted PMCG to support key stakeholders.
Specifically, PMCG in close collaboration with UNDP is conducting an assessment of institutional capacity of the Inter-Agency Coordination Council on Rural Development in Georgia (IACC) and Rural Development Council (RDC).
The project team will facilitate stakeholder dialogue and, based on the combined results of the assessment and discussions, will propose a capacity development plan comprising short and mid-term actions.
As a result of the collaboration, key players in the process of rural development of Georgia will obtain tools and a capacity development plan, facilitating development and implementation of the National Policy on Rural Development in Georgia.