Assisting Ministry of Environmental Protection and Agriculture of Georgia to Increase the 2019 Budget Allocation for Biodiversity by GEL 300,000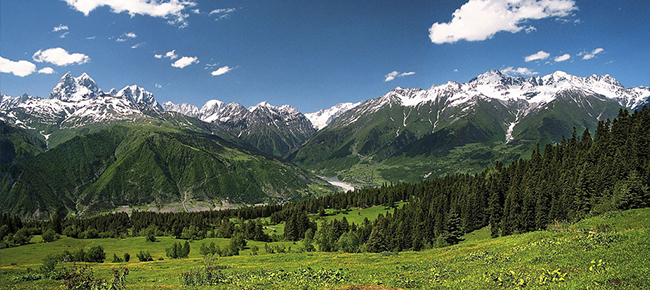 2.04.2019
We recently supported the Ministry of Environmental Protection and Agriculture of Georgia (MEPA) to engage in successful budget advocacy with the Ministry of Finance and the Parliamentary Committee on Environmental Protection and Natural Resources, thereby increasing the 2019 state budget allocation for biodiversity.
"Our cooperation was very successful. PMCG provided high-quality consultancy and dealt with very challenging tasks in a professional manner. Together we supported the MEPA's efforts to convince the Ministry of Finance to substantially increase government funding for biodiversity," said Tornike Phulariani, Biodiversity Finance Initiative (BioFin) National Coordinator in Georgia.
We have now set a precedent, increasing the MEPA's biodiversity appropriation and, as a result, the Department of Biodiversity and Forestry of this ministry, as well as a number of biodiversity-related programs, now have a significantly bigger common budget with which to work.
"The increased funding will help to enhance compliance with applicable international standards and requirements, which will eventually translate into a richer biodiversity," said Mikheil Kukava, Senior Public Financial Management Consultant at PMCG.
As part of this project, we will also conduct trainings for MEPA representatives in order to ensure that they can carry out budget advocacy themselves in the future.
The project is being implemented in collaboration with the BioFin under a United Nations Development Programme (UNDP) project.
Please kindly follow the link below for detailed information about the project:
Support to the Ministry of Environmental Protection and Agriculture for Improvement of State Funding for Biodiversity