Assisting Kyrgyz Ministry of Finance (MoF) to Enhance its Central Treasury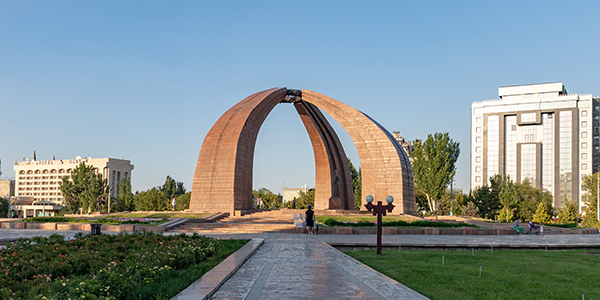 20.08.2020
PMCG continues to actively work with the Ministry of Finance (MoF) of the Kyrgyz Republic to develop effective program-based budgeting, implementation and monitoring processes as well as to increase fiscal accountability and transparency. Among many other activities, we are reforming its Central Treasury to safeguard its productive functioning.
We reviewed the Treasury's legislative framework with regard to governing functions, activities and operations, shared best practices on core principles of selected treasuries as well as their sub-divisions or other equivalent bodies of other countries, particularly those of Central and Eastern Europe as well as some post-Soviet countries, and identified areas for improvements in the Central Treasury.
As Georgia serves as one of the leading post-soviet state in this direction, on August 18, we conducted a webinar to introduce Georgia's Treasury working experience. The webinar was attended by the representatives of the Central Treasury and other entities of the ministry. We shared the organizational process and the functions of the various departments within the Georgian Treasury, the interaction of those departmental functions with each other and with the outside stakeholders, and accordingly provided the recommendations for the Ministry of Finance (MoF) of the Kyrgyz Republic.
"This webinar, as well as the previous one, was very informative, interesting and inspiring. Hearing about Georgia's experience, which is the most advanced among the post-soviet states in implementing reforms, and building on the lessons learnt is crucial for us" said Elnura Sarieva, representative of the Project Implementation Unit of the MoF of the Kyrgyz Republic.
Our activities with the MoF of the Kyrgyz Republic are as part of the project "Improving Program-Based Budgeting and Budget Investment Planning, Including Improvements in Sectoral Expenditure Planning," which is funded by the Multi-Donor Trust Fund and is being implemented by PMCG.
Please kindly follow the link below for detailed information about the project:
Improving Program-Based Budgeting and Budget Investment Planning, Including Improvements in Sectoral Expenditure Planning