Announcement: Open Lecture to Discuss Georgia's Economic Development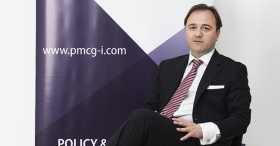 9.02.2016
On February 10 at 5pm, Aleksi Aleksishvili, PMCG's chairman and CEO will hold an open lecture about Georgia's economic development.
The event will be held at International School of Economics at TSU (Zandukeli Street 16, Tbilisi, Georgia) and will focus on major contributors to Georgia's economy. Aleksishvili will also discuss challenges the country's economy faces, including: foreign direct investment, balance of payments (BoP), exchange rate, remittances, governance and economic policy issues. The lecture will also cover analyses of the best mechanisms for economic development and advantages of diversifying the economy; the importance of openness and integration of Georgian economy in the regional and world economy.
By the end of the lecture, Aleksishvili will award two ISET students with PMCG's Need Based Scholarships.
If you are interested to attend, please kindly fill out the registration form: http://bit.ly/AleksishviliSeminar