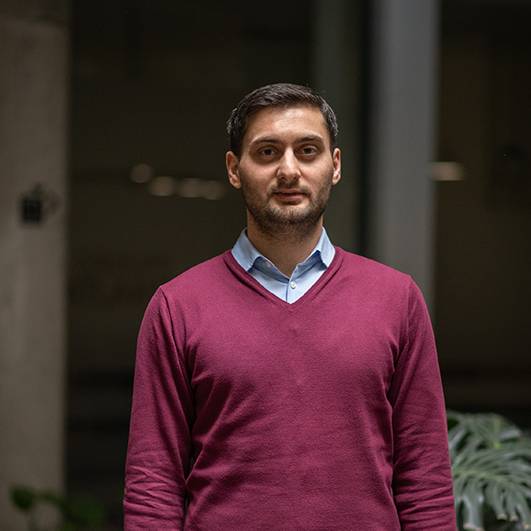 Mr. Leri Khabuliani is a Project Officer at PMCG. He is responsible for supporting the infrastructure project management team in monitoring various tenders and analyzing their requirements, as well as providing assistance in the process of preparing project proposals, concept papers, and project reports. Moreover, he is focused on communicating with clients and partners in the Caucasus region and Central Asian countries.
Prior to joining our team, Mr. Khabuliani successfully completed an internship at the Ministry of Foreign Affairs of Georgia.
Mr. Khabuliani has master's bachelor's degrees in International Economic Relations from Taras Shevchenko Kyiv National University. He is fluent in Georgian, Russian and Ukrainian, and advanced in English and French too.