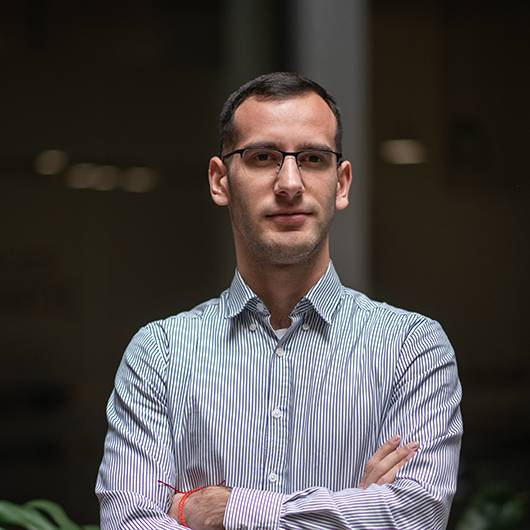 Gocha Kardava currently works as an Economic Analyst and Assistant to the CEO at PMCG. In this role, he conducts country- and region-specific macroeconomic monitoring and analysis, provides inputs on reports, performs due diligence on macroeconomic issues, and engages in company policy discussions with the CEO and the Board of Directors.
Prior to joining PMCG, Gocha worked as a Junior Researcher at the International School of Economics at TSU (ISET) Policy Institute.
An economist and policy analyst by trade, he holds a bachelor's degree from ISET and also attended the USAID Economic Security Program's Summer School on Economic Reforms and Advocacy. In addition, Gocha also interned at the Ministry of Finance of Georgia and the National Bank of Georgia.