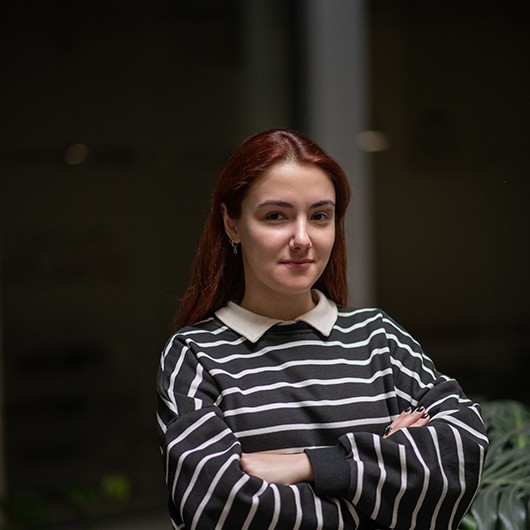 Anastasia Chkhenkeli is a Junior Researcher and her responsibilities include the preparation of periodic newsletters, research and analysis of selected issues, proposal writing, project implementation and management, development of policy papers, and other day-to-day activities.
She previously held the position of Account Manager at Synergy Capital, and also worked as a news reporter at Forbes Georgia, where she wrote economics-related articles.
Chkhenkeli is currently enrolled at the International School of Economics at Tbilisi State University, where she is pursuing a bachelor's degree in economics. She has also participated in student exchange programs at the Polytechnic University of Valencia and at the University of Rennes 1, and is fluent in Georgian, English, and Russian.