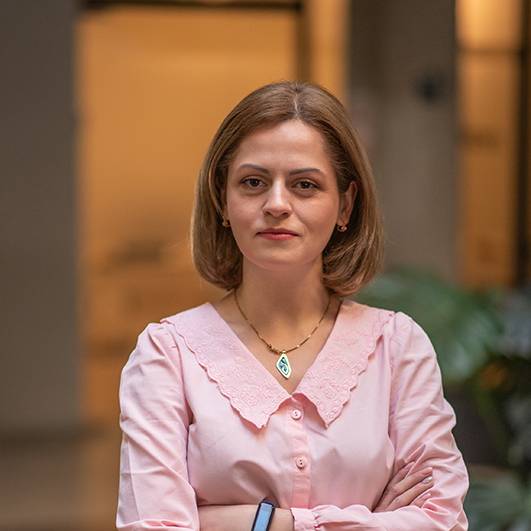 Ana is an Administrative and Procurement Manager at PMCG. She manages office operations in compliance with organizational procedures, and the filing and storage of documentation. In addition, Ana is responsible for the procurement process and administration in the course of projects and organizes business trips, while conducting other administrative activities as required.
Before joining our team, she held the position of Assistant to the Vice Rector at Ilia State University. Before that, she held different positions at the Faculty of Arts and Sciences and Development Office at the same university. Overall, Ana has amassed eight years of experience in project management and education administration.
In terms of educational credentials, she holds a master's degree in public administration from Ilia State University and a bachelor's degree in international relations from Tbilisi State University. She is fluent in English and Russian.